The Monthly Blog Patrol did quite well this hot summer month. I received 26 entries. That's why I decided to call this the A to Z. I added my own and it became 27, but I didn't email my entry to myself, so it doesn't count! In keeping with the A to Z, the entries in alphabetical order. (This round up also starts with an A to Z salad and ends with A to Z soup. Read on to find out how!)

Aparna of My Diverse Kitchen sent me the A to Z Pasta Salad from Susan's Fat Free Vegan Kitchen.

Arul of FoodNTaste dished out this lovely Carrot - Tomato Soup from Vineela's Cooking.
Arundathi of My Food Blog made this really pretty and refreshing Watermelon Gazpacho. She hunted and hunted and found a recipe at Married With Dinner.
Asha sent me this entire meal of Kanji with Cherupayar Mezhukkupuratti very early on this month. Her inspiration was this dish from Shn's Kitchen Mishmash.

Bhags of Crazy Curry sent me Sorisha's version of Tomato Shorba.




When Richa posted this soup, I was fairly certain someone would make it. Cham of Spice Club proved me right with this Carrot Orange Soup.


My dear friend Chitra who is another HUGE inspiration for recipes on my blog made this Penne And Fusilli Salad from my Macaroni Salad. She doesn't have a blog yet, but this is the picture she took of the salad.


Dee of Ammalu's Kitchen made a Spicy Bean Salad and Cucumber Soup from Ashwini's Bean Salad and Cucumber Soup recipes.

Divya Vikram of Dil Se was inspired by this creamy soup from Pearls of East. Her Asparagus Soup looks very hearty to me.

Easy Crafts of Simple Indian Food made this very Indian salad, my favourite Carrot Kosumbari, from Suma's Veggie Platter.
JZ of Tasty Treats made this lovely Hot 'n' Sour Soup from a recipe at Mansi's FunnFud. (It started raining in Gurgaon just now and I would love to have a bowl of this soup.)

Meera of Enjoy Indian Food made this Kosambari from Archy's recipe. Perfect with a simple Indian meal.

Namratha of Finger Licking Food made this wholesome Minestrone Soup from Sia's Monsoon Spice.
Nandita of Saffron Trail went on a junk food trail and then made this Green Bean and Tomato Salad from Smitten Kitchen to aid her rehab efforts.
Rajitha of Hunger Pangs sent in one of my favourite soups, Mushroom Soup, from a blog whose recipes fill my bookmarks: Cookery Corner.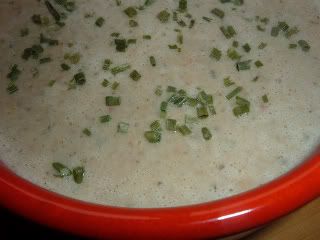 Ranjani of Wake Up And Smell The Masala made this Greek Salad from Janet's recipe.

Revathi, my friend from school, sent in this Pineapple Rasam which has me confused. She has linked it to my recipe but says she made it from the recipe of another friend. (Since I am hosting this event, I have to allow this, haven't I? I mean, the guy who owns the cricket bat doesn't ever get out, does he?)


Shubha of Chuki Bhar Pyar made this very pretty Roasted Tomato and Red Pepper Soup from this recipe at Vegetarian Medley.

Sig of Live to Eat made this Salad Lyonnaise from Elise's blog which called for poached eggs. Sig cheated a wee bit (with the event's support and permission) and made her Fried Egg version.

Siri of Siri's made this (and forgot to send it to me). I remembered just now that someone had an MBP entry in their Recipe Marathon entries and tracked this down. Cucumber Kosambari from Asha's Foodie's Hope.


Srimathi of Few Minute Wonders revisits the old favourite, Tomato Soup, after inspiration from Mythreyee's recipe.
Sujatha of Spicy Khazana makes this 13 Bean Soup from the "first couple" in the Food Blogosphere, Jugalbandi.

Swetha of Our Cherished World made this light and flavourful Onion & Coriander Soup from Shilpa's blog.

TBC a.k.a. The Budding Cook sends in her "bursting with colour" Pinto Bean Salad adapted from Kalyn's Kitchen.
Trupti of Recipe Center sent me this Healthy Mix Vegetable Soup which she made from Mansi's recipe.

Vandy of Vandy's Culinary Adventures was inspired by the Recipe Factory to make this Moth beans /Matki Salad.


Last on this list is my entry, Tomato Red Pepper Saar, a tasty, flavourful, almost Konkani Saar with a twist. I'd been eyeing this recipe at Nupur's blog ever since she posted the round up titled T is for Tomato Red Pepper Saar as part of her A-Z of Indian Vegetables.

If I have missed out any entries, please do drop me a line. I am sorry I have been unable to visit your blogs and leave comments on your entry posts. I have to thank each of you for sending across your entries. This round up will be referred to very often by me in the coming months. Thanks Coffee, for giving me this opportunity to host one of my favourite events. Over now to dear Sia of Monsoon Spice for her edition of MBP: Street Foods.