I spent 12 years at one school. I have the fondest memories of school. I have had some trying times, but they simply added to the overall experience. Several of my classmates changed every year because of the nature of their parents' jobs. I was accustomed to seeing new faces each year (or sometimes even the middle of a class year). And although I was waiting for college to start, I was very apprehensive about what it would be like. There are some snobs I keep meeting who consider my college the most conservative and boring place, but I had this one friend who told me I would be comfortable in that environment.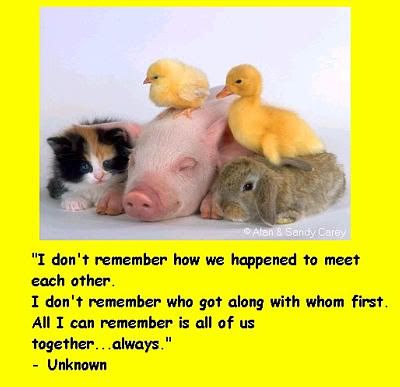 I had grown up in a co-ed environment. Most of my friends from school are guys. I didn't know how I would react to being in an all-girls' environment. But when I stepped into my classroom, I saw a few faces that made me feel at home. I had never met them before, but I was certain that some of them would become my friends.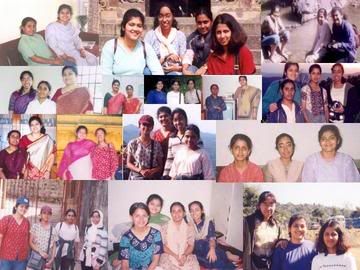 14 years later, I count them among a few of the constants in my life. I know now what it means to be able to take someone for granted. To know that regardless of what lemons life throws your way, these friends will be the first to bring out the tequila and salt. Despite each one being in a different corner of the world, each one leading a life that is extremely different from the other, we are in touch almost on a daily basis.


Today is the birthday of one of these girls. My dearest friend Sujatha. Hers was the first birthday we celebrated in college as it was immediately after we started college. While we all parted ways after graduation, Sujatha and I landed up at the same university for our Masters'. And in the same hostel, with just a room between us. That meant two more years of tete-a-tetes, two more years of (longer) bus journeys, two more years of fun. But more than all of that, it was two more years of comfort. Of having a known and trusted face just a shout away. I understand the importance of all that more today than I did 11 years ago. I woke her up at midnight today just as I did in the hostel 11 years ago (and just as I have for all the years in between). But I had to wish her here as well. This cherry crumble cake seems ideal for the party.




2 cups Flour
6 tbsp Oil
¾ cup Sugar
3 tsp Baking Powder
1 Egg, beaten
2/3 cup Milk
2 cups Cherries, pitted and halved

For the Topping:
¼ cup Butter
½ cup Brown Sugar
½ cup Flour

1 tbsp Icing Sugar for dusting

Grease and line two 8-inch cake tins. Mix together the ingredients for the topping.





Mix the flour, baking powder, and sugar together. Add the oil, milk and beaten egg and whisk together. Divide the batter between the two cake tins. Arrange the cherries on top of the batter and sprinkle the topping over the fruit layer.


Bake at 350F for 30-35 minutes or until a skewer inserted in the cake comes out clean. Dust with icing sugar and serve.


Outside of eating cherries straight out of the bowl, this has to be the best way to enjoy these summer fruits. Happy Birthday Sujju. May you get the best that life has to offer as anything less just won't do.